rch 2012www.PDtrials.org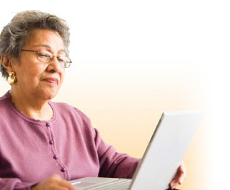 Parkinson's Clinical Research Newsletter
New Studies


Effects of N-acetylcysteine (NAC) in People With and Without Parkinson's Disease
The investigators are looking to find if the supplement N-acetylcysteine (NAC) can help alleviate oxidative stress in brain cells in people with Parkinson's disease (PD).
Learn more.
Former Young Caregivers and Emerging Adult Caregivers: A Comparison on Caregiver Experiences, Mental and Physical Health
The purpose of this study is to compare two young caregiver groups on their early caregiver experiences, and their current mental and physical health.
Learn more.
Clinical Research News

FDA Asks Chelsea Therapeutics For More Data On Northera

The U.S. Food and Drug Administration asked Chelsea Therapeutics International Ltd. for more efficacy data on its medication for neurogenic orthostatic hypotension, a condition common in people with PD.
Learn more.
Fatigue in Early Parkinson's Disease

People with newly diagnosed PD frequently experience fatigue that interferes with their daily activities and may contribute to depression, according to a study in the
European Journal of Neurology
.
Learn more.
Genes May Predict Cognitive Decline in Parkinson's Disease

People with PD who carry a gene variation known as
APOE
ε4 may have an increased risk of developing dementia, according to research published in the journal
Movement Disorders
.
Learn more.
Parkinson's Unity Walk to be Held on April 28

The 2012 Parkinson's Unity Walk will take place on Saturday, April 28, 2012 in New York City's Central Park.
Learn more.
PDF Welcomes 25 Research Advocates Working to Speed New Treatments for Parkinson's

The Parkinson's Disease Foundation (PDF) welcomes 25 new members from the Southern region to its national network, Parkinson's Advocates in Research.
<a style="color: blue; font-weight: bold; text-decoration: underline; " shape="rect" href="http://r20.rs6.net/t...LV8uSG4KPkf6I=" target="_blank">Learn more.
The
PDtrials
Parkinson's Clinical Research Newsletter provides you with information on Parkinson's clinical trials that are actively looking for participants, as well as news on Parkinson's research and treatments.
Edited by Kathrynne Holden, MS, 16 April 2012 - 05:41 PM.